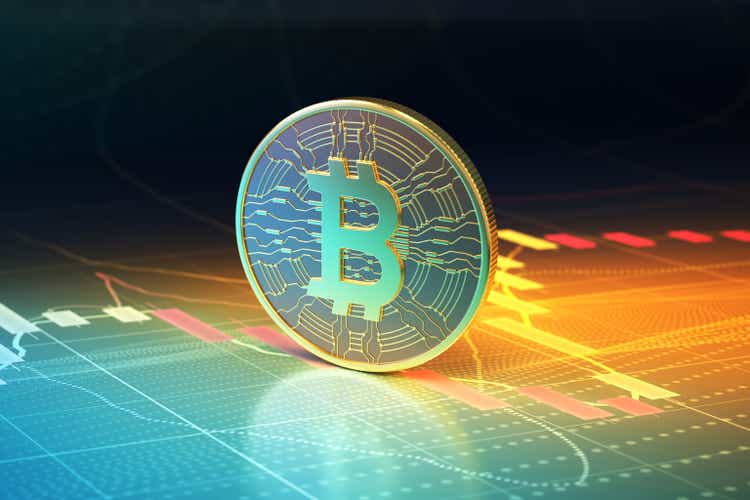 Bitcoin (BTC-USD) crossed $23K over the weekend for the first time in more than five months, in line with gains in the broader financial markets, as investors turn their attention to corporate earnings in the week ahead.
The top cryptocurrency by market cap has been trading consistently above the $20K in over the past one week, shrugging off yet another high-profile bankruptcy (Genesis) that investors appear to have priced in.
Bitcoin (BTC-USD) climbed to as high as $23.28K on Saturday. The coin (BTC-USD) rose 1.1% to $23.11K, while ether (ETH-USD) was 0.7% lower at $1.64K.
The global crypto market cap is currently $1.05T, flat from Sunday, according to CoinMarketCap.
Bernstein reportedly said recent crypto gains are likely a result of mean reversion, which refers to an asset's price reverting to its average levels, adding that the mean reversion still has room to run.
The contagion in the crypto space continued, with exchange Gemini laying off an additional 10% of its headcount. Gemini, led by the billionaire Winklevoss twins, made at least three rounds of job cuts in recent months.
Crypto-related stocks trading in the green include: Silvergate Capital (SI) +19.1%, Bit Digital (BTBT) +13.5%, Marathon Digital (MARA) +11.7%, Cipher Mining (CIFR) +10%, Riot Platforms (RIOT) +6.5%.