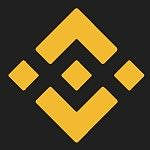 Binance Coin price sees bulls hitting an important level as RSI is overbought again.
BNB enters a risky game where price action could be at risk of fading near 10%.
Traders will watch what the daily close brings to see if equities can push higher.
Binance Coin (BNB) price sees bulls playing a risky game as in early morning trading this Tuesday during the ASIA PAC session, $323.80 got hit and immediately saw price action drop lower. This level was marked up from the tops of June of last year and has been, although chopped up, still holding some relevance when it comes to tops or closes. If bulls took too much profit and gave bears a chance to enter, a drop below $300 would not be impossible. 
Binance Coin sees bears playing a different game as they are still around
Binance Coin price hit $323.80 this Tuesday morning in the ASIA PAC session. This does not tell us much if it was not for the fact that this level has been pivotal since June of last year. Indeed, although it has been broken to both the upside and the downside, it has held throughout that period a certain relevance with several closes either above or below it and often halting any upside breaks. Seeing the current fade of over $10, it becomes clear that bears are not gone, they are just sidelined and waiting for the right moment to strike.
BNB, thus, could be at risk of stalling soon as bears certainly will have had $323.80 marked up and were present to blow up the sell-side offers at that level. Bulls will have gotten trapped a bit, and the fade could only gain in strength as, at the same time, the Relative Strength Index is back bang on the level of being overbought. This means that new investors and bulls will want to wait before entering the price action as upside potential is limited, which could spark another sell-off toward $280 with the 200-day Simple Moving Average (SMA) as the level of vital support.
BNB/USD daily chart
A closer look at current market trends and conditions shows that markets have been detoxing a bit from the US Dollar. Even Monday night, it became clear that equities are the tailwind for cryptocurrencies. When US stocks jumped higher, seconds after that my alerts were buzzing for the top three cryptos popping higher. If equities can repeat that rally, that could be enough for BNB to pierce through $323.80 and head toward $336.50.