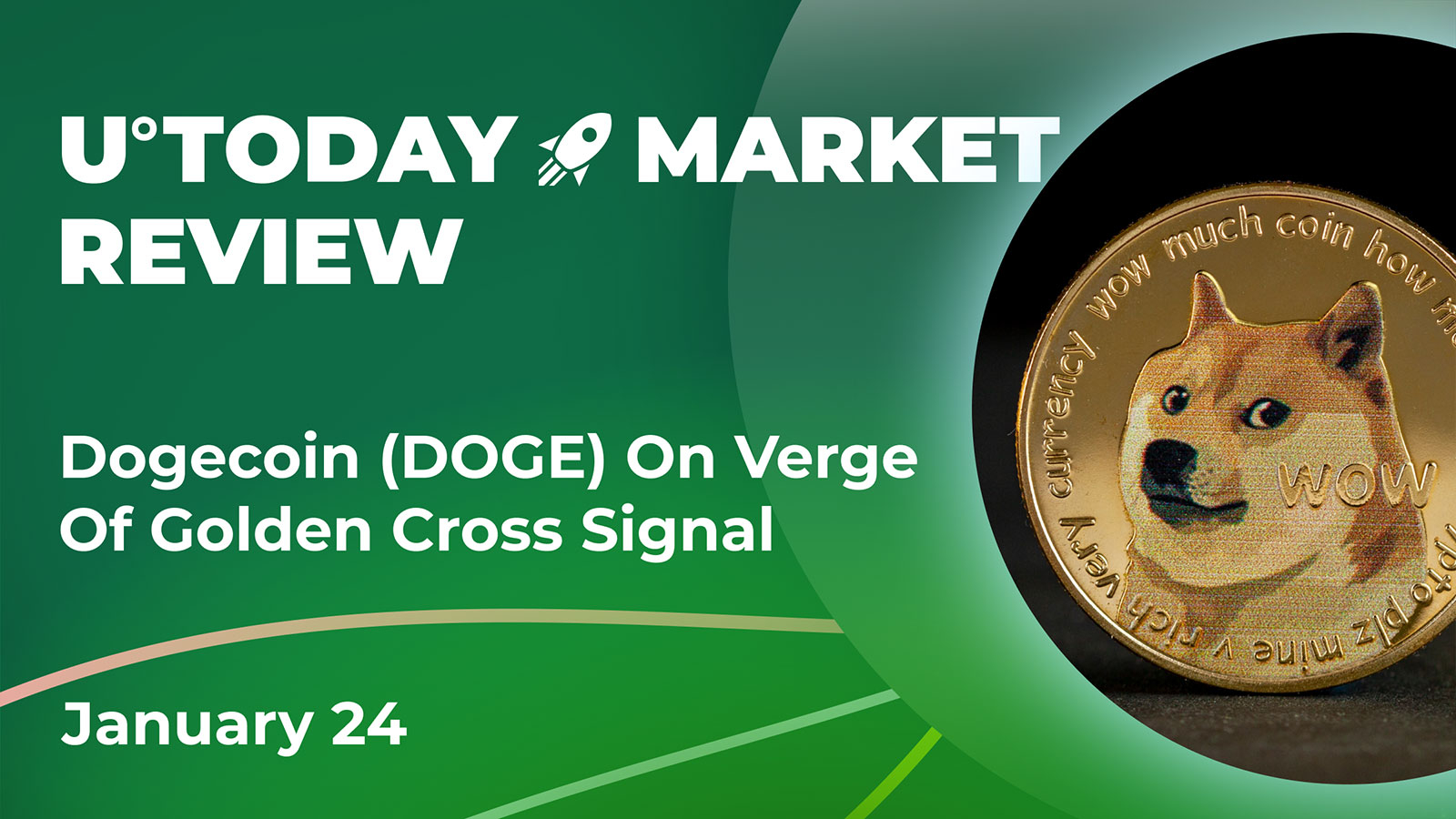 Arman Shirinyan
Markets are at pivotal point: we are either seeing long-term reversal or continuation of downtrend
Markets are still hanging by a thin thread as the majority of assets have faced their local resistance and are not moving forward in the last few days, which is nothing but a healthy consolidation, and the situation might change any minute.
Dogecoin's important signal
As mentioned in our previous reviews, Dogecoin has been on the verge of receiving a fundamental reversal signal, a cross between the 50- and 200-day moving averages, also known as the "golden cross." Usually, this is considered the go-to signal for a long-term reversal as it suggests that the midterm movement of an asset prevails over the long-term movement.
Considering the rise of meme assets on the market, Dogecoin's suppressed performance raised some concerns, but at the same time, there is no need to worry or bet on the reversal of the asset simply because of a lack of momentum.
In the foreseeable future, we might see the acceleration of the rally thanks to the aforementioned signal and the general recovery of the market.
Ethereum is stalling
After seeing a solid recovery a few days ago, Ethereum has been facing some problems on its way up as it could not break the local resistance level at approximately $1,610. While it may seem like the 200-day moving average is the barrier that the second biggest cryptocurrency on the market could not break, this is not necessarily true.
If we take a look at the chart, it becomes clear that the line that connects local tops throughout the four-month period is the true resistance Ether has to break. Unfortunately, it does not seem as if Ether is breaking it on its own, without the support of the rest of the market.
According to ultrasound.money, Ethereum's issuance normalized and the cryptocurrency became deflationary once again. However, the constant burn of ETH is not enough by itself, as it does not directly affect the performance of the second biggest cryptocurrency on the market.
However, the recovery of burning operations on Ethereum is a result of increased network activity, which could lead to the improvement of Ether's market performance, as it usually depends on the revenue of validators, solutions and companies on the network.
Marketwide breakout
The short-term bullrun that began on the cryptocurrency market recently would not have been possible without the recovery of traditional markets. The S&P500 index that reflects tendencies on markets in general has also been moving upward in the last few weeks, but it faced resistance shortly after.
As for now, it has already managed to break the long trendline resistance level and might gain a foothold above it, launching another wave on both crypto and traditional markets. However, some experts assume that this is nothing but a fakeout amid the bear market, and investors should brace themselves for a reversal and continuation of the trend we have been witnessing since the end of 2021.