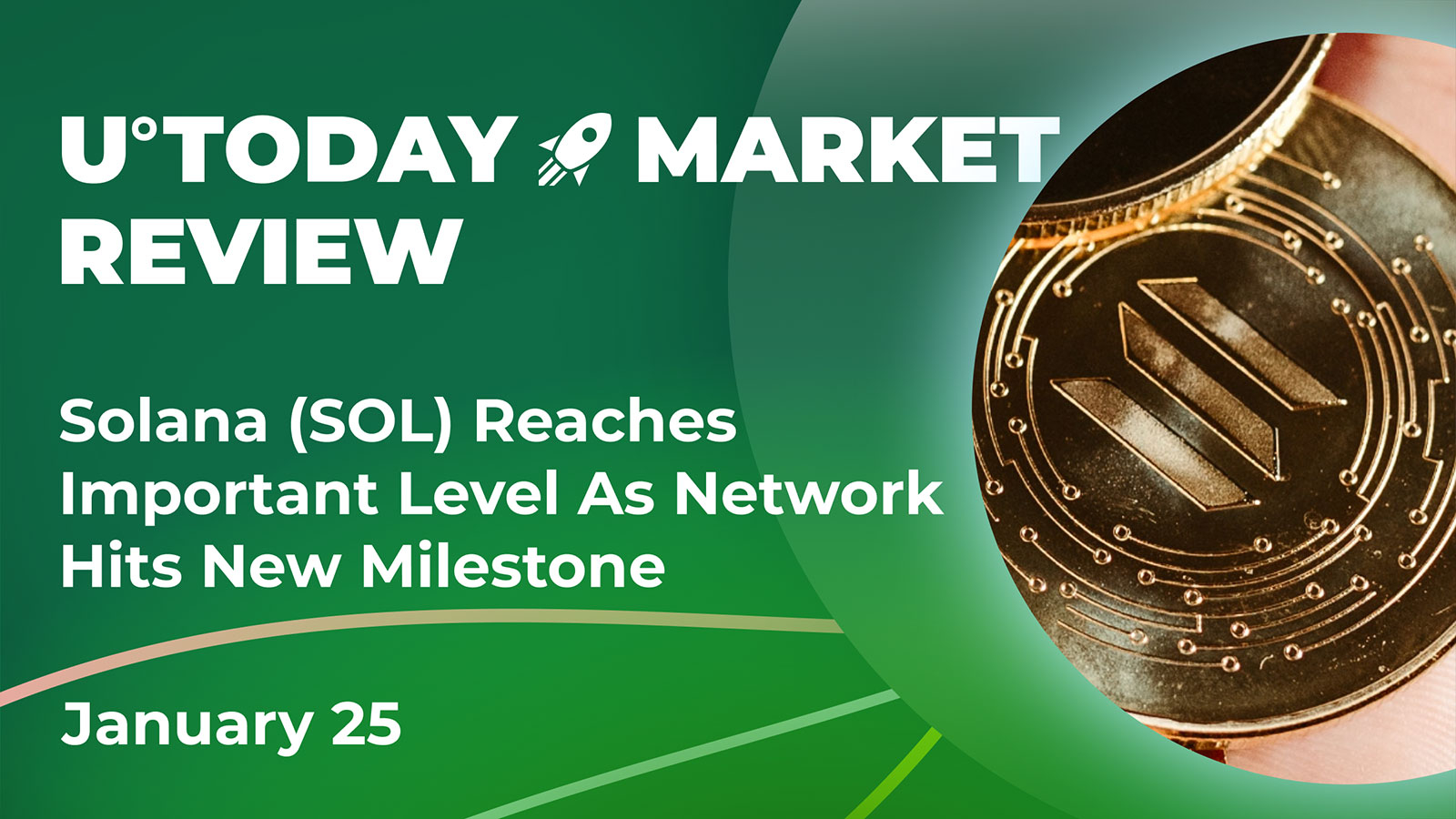 Arman Shirinyan
Markets might be reversing in foreseeable future as numerous cryptocurrencies are reversing
The first signs of a failed breakout occured on the market as numerous cryptocurrencies start reversing from their local highs. Shiba Inu already lost around 10% of its value, ADA is trying to gain momentum and Solana is reaching the lower border of the local uptrend.
Solana trying to remain in uptrend
Despite the lack of momentum in comparison to assets like Shiba Inu or even GMT, Solana has been steadily moving upward in the local uptrend. As for now, SOL has reached the lower trendline of the range, which should act as support.
In a successful case, Solana should bounce off of the trendline and continue moving upward, which should create a new wave of inflows to the asset and push it even higher. As prominent analyst Chris Burniske mentioned, Solana might act as a risk indicator for the cryptocurrency market, and its move in either direction should be considered a signal for investors.
In case of downward movement, investors should take note: the market will most likely reverse as demand for risk is descending and cryptocurrencies might lose the only source of inflows they have now, which are retail investors. However, an upward move would be a continuation signal as it would reflect the desire of investors to continue gaining exposure to risk rather than liquidate their positions.
Shiba Inu's potential rejection
In the last 48 hours, Shiba Inu lost more than 10% of its value from the local high and even more from this cycle's high. Unfortunately, the trendline resistance we mentioned previously led to the rejection of the breakout and even caused some noteworthy liquidation volume.
The high amount of leverage around the current price of SHIB might become fuel for an accelerated downward reversal, which is the last thing the meme token needs right now. The fall below the 200-day moving average will simply become confirmation of a downtrend continuation, which would make the current breakout attempt the third fakeout in a row for SHIB.
Cardano is not giving up
Despite delivering far more subtle growth during this market reversal, Cardano has entered a trend similar to Solana's as it has been gradually going up without volatility spikes, mostly following the market.
Additionally, ADA has not reached any important resistance levels that would potentially cause a reversal. The 200-day moving average is above the $0.4 price level, while the coin is trading only at $0.35.
Historically, Cardano has been a "lagging" cryptocurrency, meaning that it is indeed following the market but sometimes moving against the general trend, which should not be considered as the asset's personal strength.
At press time, Cardano is changing hands at $0.35 after gaining around 24% to its value in the last 24 hours. Compared to other altcoins, ADA's growth was slightly below average, but at the same time, the cryptocurrency was one of the least leveraged assets on the market, which should be beneficial in the event of a correction.