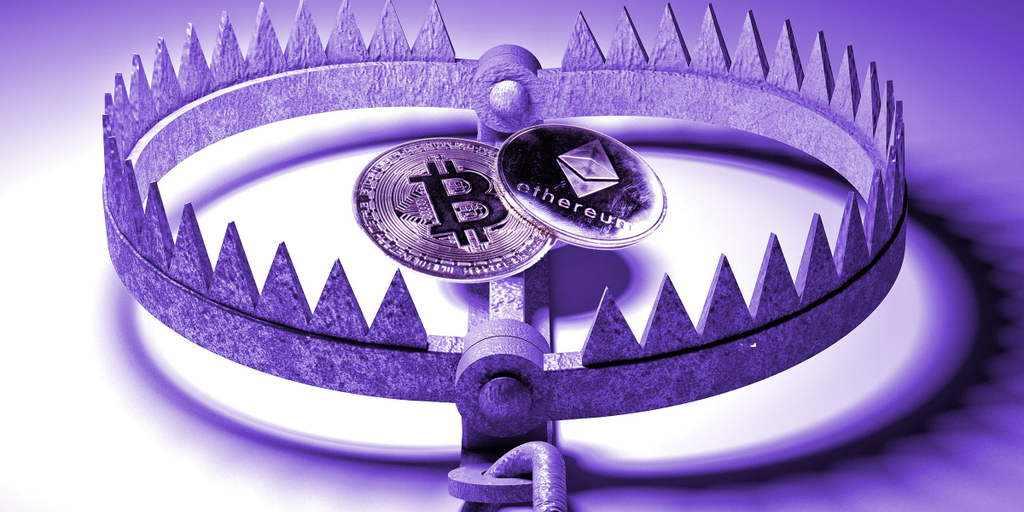 A recent upswing in the price of cryptocurrencies like Bitcoin and Ethereum has provoked a distantly familiar debate: whether a market rebound could be imminent or if recent trends are just a prelude to more pain.
Since Bitcoin reached an all-time high of around $69,000 in November of 2021, digital assets have been walloped by higher interest rates and a series of high-profile collapses–firms like Three Arrows Capital (3AC) and FTX, to name a few.
While Bitcoin is down nearly 67% from its peak, digital assets–and other investments like stocks–have had a positive start to the year. The price of Bitcoin has risen 38% so far this month to $22,858, its highest price since last August. Ethereum, meanwhile, has seen the value of ETH rise around 38% as well to $1,645, according to CoinGecko.
Cryptocurrency prices began rising earlier this month in anticipation of an economic report that showed inflation cooled in December. The reading also lifted hopes about the Federal Reserve raising interest rates less aggressively than they have in the past year to tame soaring prices.
But be weary, say the cautious. Many crypto commentators believe the recent uptick in prices is too good to be true and are labeling the rally a bull trap, predicting the breakout will come crashing down and burn traders who mistook it as the beginning of a new uptrend.
Others following the rally are also skeptical. A Twitter poll conducted by a popular Bitcoin page reached a consensus among over 18,000 participants that the rally was indeed a bull trap on Jan. 15. 
More recently, "il Capo Of Crypto," a prominent influencer and self-proclaimed crypto analyst, agreed with the bearish take, saying the rally "clearly looks manipulated" and is the "biggest bull trap" they've ever seen.
I've been checking charts all this time, avoiding noise from Twitter. The way the upward movement is happening, the way htf resistances are being tested… it clearly looks manipulated, no real demand.

Once again, the biggest bull trap I've ever seen. But they won't trap me.

— il Capo Of Crypto (@CryptoCapo_) January 21, 2023
The sentiment among cautious crypto enthusiasts was echoed on Reddit, where one user pushed back against observations supporting a market bottom made in a news article.
"Hard to believe that it was only a week or so ago that everyone and their analyst was solemnly and confidently proclaiming that [Bitcoin at] 12k was inevitable and unavoidable," the user stated.
And, of course, there's Jim Cramer. The host of MSNBC's Mad Money tweeted Wednesday that the recent bounce is "manipulation" and further evidence that digital assets are a "sham market."
the manipulation higher of crypto shows you this is truly a sham market….

— Jim Cramer (@jimcramer) January 18, 2023
The mixed accuracy of Cramer's commentary over the long haul has become the subject of ridicule, prompting many memes and the popularity of accounts like the "Inverse Cramer ETF," a fictional Exchange-Traded Fund that recommends the opposite of Cramer's advice.
In response to Cramer's assertion on Wednesday, multiple accounts took the host's pessimism as a positive sign, such as Dan Held, head of growth marketing at crypto exchange Kraken, who replied, "Bottom is in!"
Other influential accounts on Twitter were earnestly bullish, such as "PlanB," who declared a new bull market in digital assets had begun as Bitcoin's recent pump took hold. Some community members took it as an opportunity to harp on those who believe digital assets will face more losses.
The upswing in prices has also left a few on Wall Street scratching their heads.
A research report published Friday by JP Morgan analysts couldn't explain the surge in crypto prices with confidence, but did acknowledge market conditions for riskier assets have grown more favorable, citing the recent inflation report's release.
"We don't have a great answer on the January-to-date rally of crypto, but we do think it is emblematic of the underlying conviction many still have in cryptocurrencies," it stated. "The crypto-bulls and whales seem to have been reinvigorated."
Stay on top of crypto news, get daily updates in your inbox.