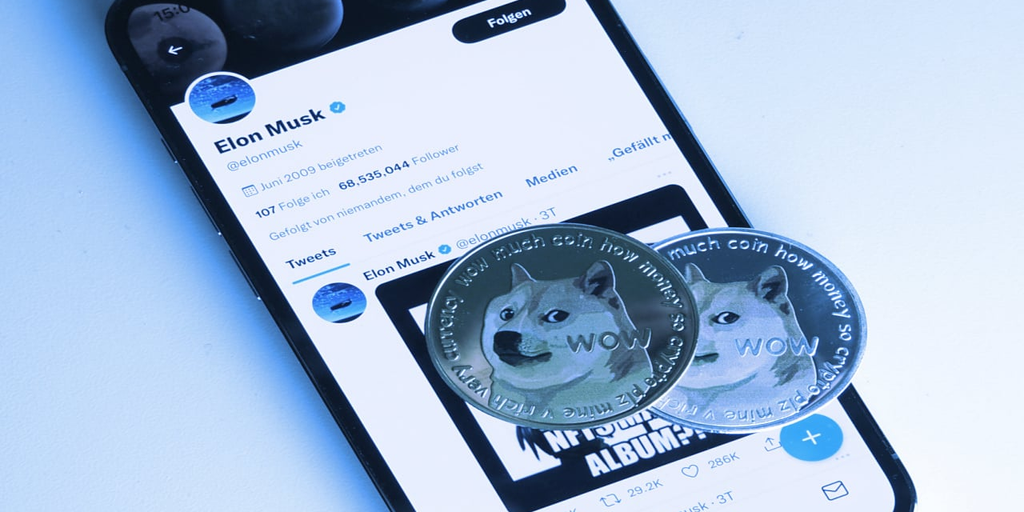 Twitter continues to persist in its push into the payments space.
CEO Elon Musk wants Twitter payments to be primarily in fiat currencies, but engineers will build the payments product in such a way that crypto payments could be added in the future, Financial Times has reported.
Dogecoin—a cryptocurrency Musk has previously pumped—saw a spike in price after the news was announced Monday, sending DOGE from $0.08 to $0.09. DOGE has since settled back to roughly $0.08, according to CoinGecko data.
DOGE continues to be impacted by Musk, with its price seeing gains when Musk finds success and its price falling when Musk struggles.
Since taking over the social media site late last year, Musk has been exploring ways to monetize and reimagine Twitter as a social payments platform. Twitter registered as a payments business in November 2022 and is developing a "Coins" feature that allows users to pay with fiat to receive virtual Coins that can be redeemed to give users "Awards" for content, similar to Reddit. On Twitter, users will be able to pay for Coins using the payment platform Stripe. 
Twitter's Director of Product Management Esther Crawford is overseeing Twitter's payment products.
While Twitter Coins will not involve crypto initially, it's clear Musk doesn't want to remove that option entirely.
Twitter itself is no stranger to crypto. Although its crypto engineering lead left in November, Twitter still offers NFT "verification" as a part of its Twitter Blue subscription benefits, and users can still tip select creators with Bitcoin payments via Strike. Eligible Twitter users with monetization enabled can also still display their Ethereum and Bitcoin wallet addresses to receive tips. 
Crawford previously confirmed to Decrypt that Twitter still does not have a Communications team. She declined to comment on Twitter's plans for its payments products.
Editor's note: This story was updated after publication to include response from Twitter Director of Product Management Esther Crawford.
Stay on top of crypto news, get daily updates in your inbox.