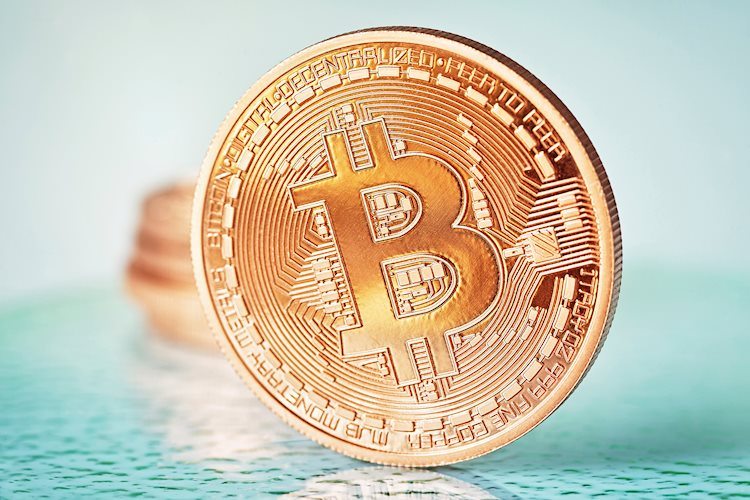 Jim Cramer has predicted a continuation of bull party with the US Federal Reserve decision on Wednesday. 
Investor risk aversion ahead of the FOMC Meeting has triggered a decline in Bitcoin price, as the "inverse Cramer" narrative plays out. 
Options data reveals that traders are bracing for a possible short-term pullback, Wall Street is defensive ahead of upcoming risk events. 
Jim Cramer, the host of Mad Money on CNBC, believes bulls could have an advantage with the US Federal Reserve decision, set to be announced on Wednesday at 19 GMT. The latest statement made by the American TV personality has ushered in caution among traders as the so-called "inverse Cramer" narrative plays out. 
Crypto experts believe Bitcoin and cryptocurrencies could trade sideways after recent price decline, ahead of Wednesday's key monetary policy announcement and other top-tier macro events this week. 
Also read: Jim Cramer warns investors to stay away from crypto: another buy signal for Bitcoin?
Jim Cramer believes bulls could party on: Sell signal for cryptos?
Jim Cramer, American TV personality and market influencer, believes the US Federal Reserve's decision on Wednesday could favor bulls. Since Cramer's views on cryptocurrency prices have had in the past an "inverse" relationship with actual events, crypto Twitter believes this could be a sell signal for cryptocurrencies. 
According to the "inverse Cramer" narrative, the US Fed decision could increase selling pressure on risk assets like Bitcoin and cryptocurrencies. Bitcoin nosedived to $22,700 on Tuesday, printing 1.4% losses overnight. The asset is well below its Monday high of $23,907. Analysts at Blofin Academy believe that investor risk aversion ahead of such an important decision is one of the most relevant causes of Bitcoin's recent price drop. 
This goes along with Yohay Elam's preview of the Federal Reserve decision. The FXStreet Senior Analyst believes Federal Reserve Chair Jerome Powell will deliver a hawkish statement, benefitting the US Dollar and weighing down on risk assets like cryptocurrencies: "If Jerome Powell conveys a hawkish message as I expect, the US Dollar will rise, benefiting from prospects of higher rates – and from safe-haven flows. If the United States continues to cool down its economy, it will affect the entire world, causing a downturn. In times of worry, the Greenback is the currency of choice."
In the past 24 hours, nearly $40 million worth of Bitcoin positions were liquidated. Edward Moya, senior market analyst at Oanda, argues,
Bitcoin is declining as Wall Street becomes very defensive ahead of this week's major risk events.
BTC liquidations
As on January 30, $45.96 million worth of long positions in Bitcoin were liquidated, against nearly $4 million worth of shorts. This signals the increasing negative bias towards Bitcoin price, among traders. 
Weak performance of risk assets
Experts at Blofin Academy believe that the weak performance of risk assets in the market is a direct consequence of the strengthening US Dollar Index (DXY). The DXY briefly fell below 102 in late January before climbing above 102 this week.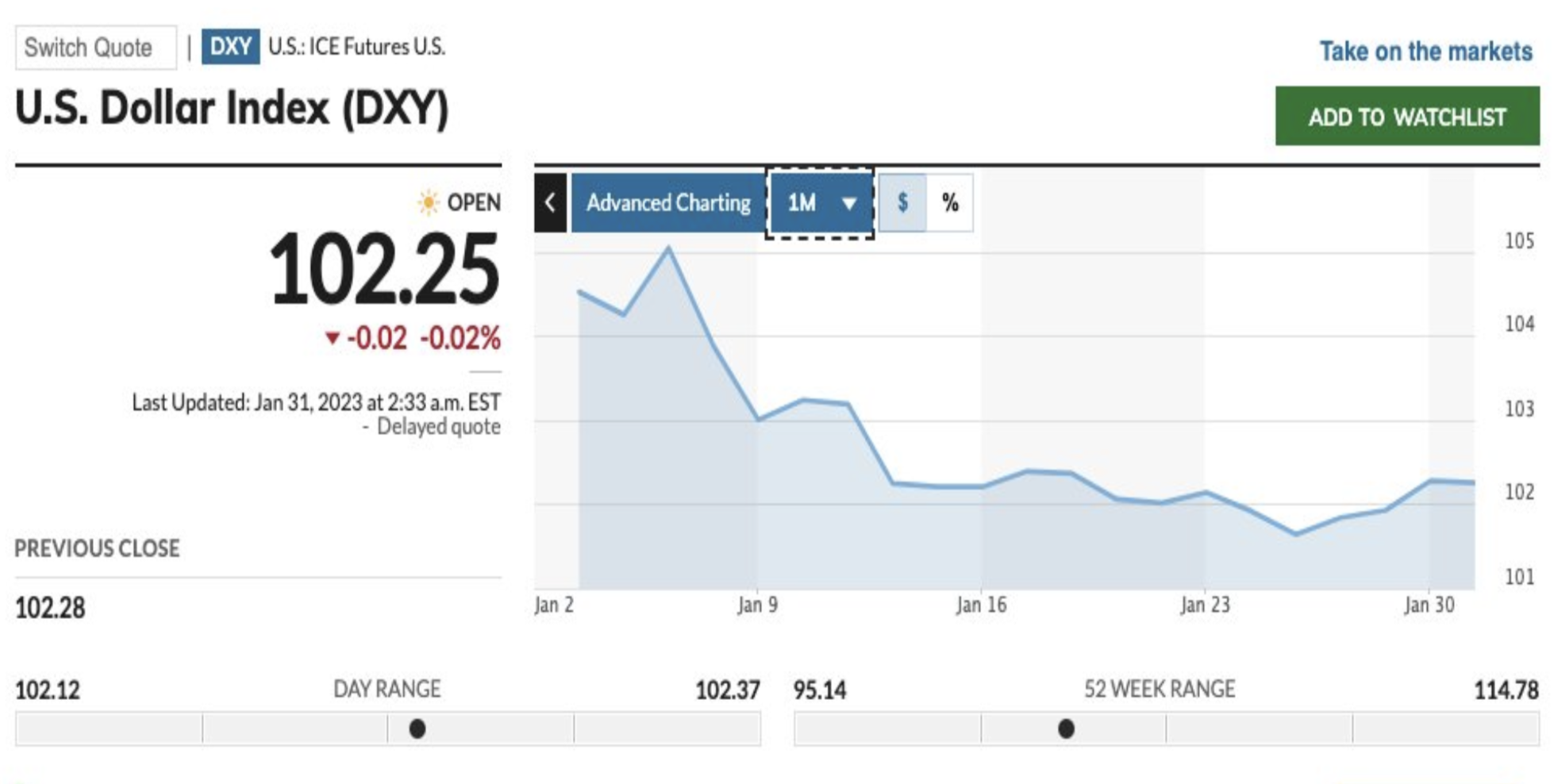 US Dollar Index
The Gamma Exposure Index, also known as the GEX, relates to the sensitivity of option contracts to changes in the underlying price. The GEX shows that $23,000 is a strong resistance level for Bitcoin price.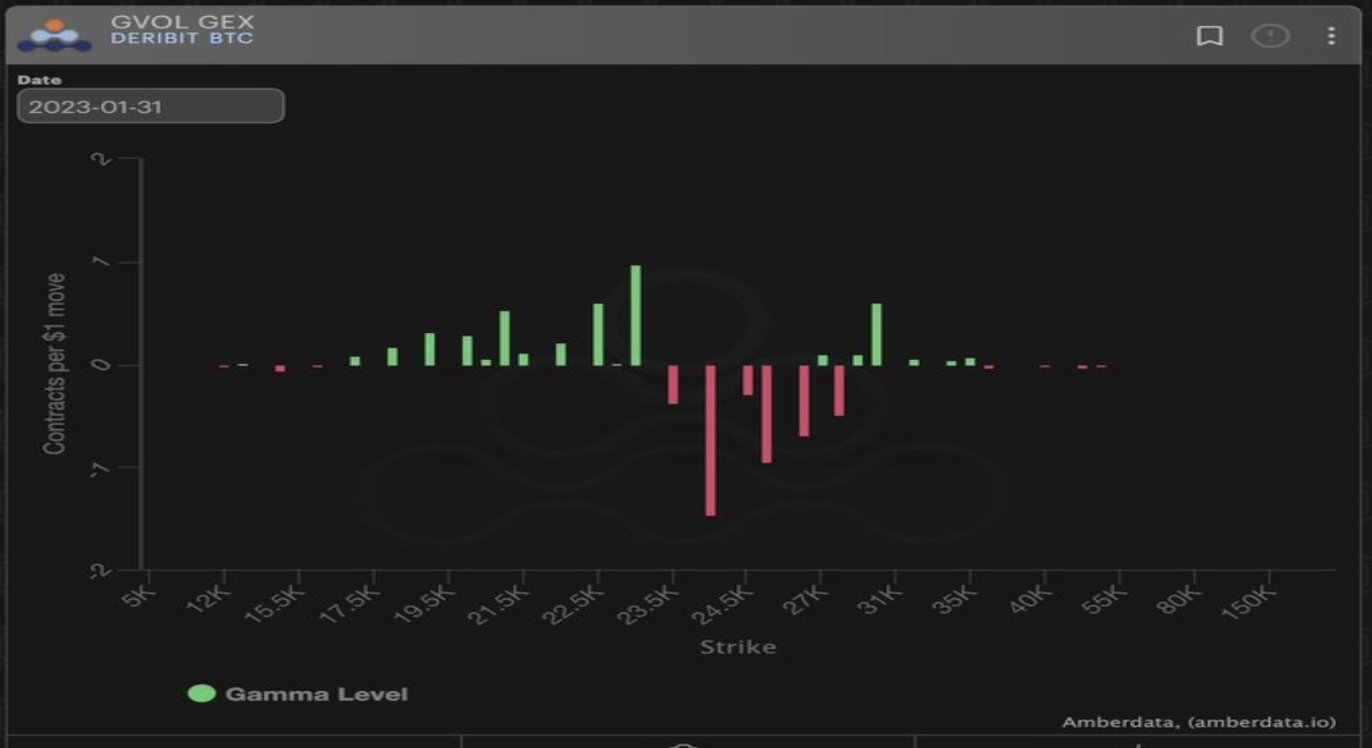 GEX Deribit Bitcoin
Block traders have become more cautious and there is no record of far-month put options trading.

Options trades
 Large-scale short-term directional trades are rare, and this indicates that traders are bracing for a possible short-term pullback.