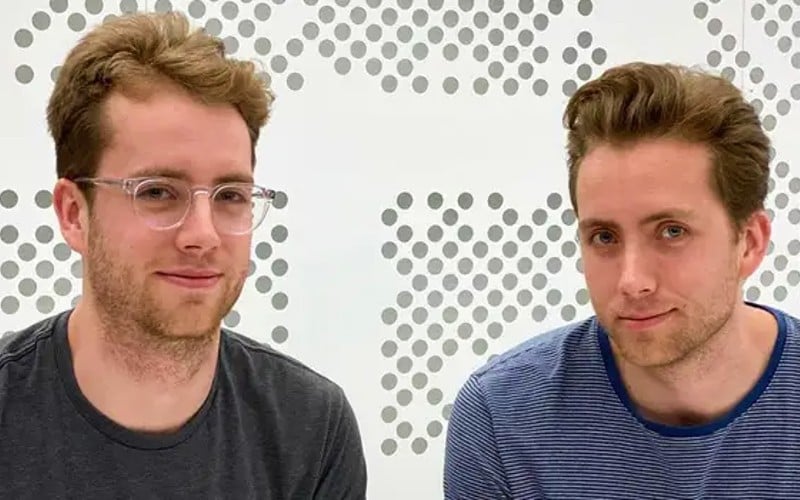 The founders of NFT marketplace Nifty Gateway are to step down and intend to start a new venture.
Twin brothers Duncan and Griffin Cock Foster sold the business in 2019, a year after it was founded, to cryptocurrency exchange Gemini – owned by twins Cameron and Tyler Winklevoss – at a time when non-fungible tokens were yet to take off.
On Monday Gemini laid off 10% more of its staff, following two rounds of earlier layoffs. It is owed up to $900 million by crypto lending firm Genesis – which filed for bankruptcy last week – after they partnered on Genesis Earn, a programme that offered customers up to 7.4% interest on crypto holdings. It ended when Genesis and Gemini froze withdrawals last November.
Vice president of engineering Eddie Ma and director of collector services and growth Tara Harris will take over the running of Nifty Gateway, with the Cock Fosters remaining as advisors.
NFT trading volumes have fallen 94% in the past year.
"When Gemini acquired NG in 2019, Griffin and I said if everything went amazing and we loved it, we would stay for four years before starting another company," tweeted Duncan Cock Foster. "We ended up staying the max amount of time we originally thought possible, which shows how great this experience was!
"We have been preparing for this transition for months and we are extremely confident that NG is in good hands. 
"Cameron and Tyler are visionaries who saw the potential in NFTs well before almost anyone else. Under their leadership, Nifty Gateway will continue to thrive.
"When we got acquired, NG was just Griffin and I, and it is a great feeling to be leaving a large robust team in place to continue our efforts.
"We know that transitions can create uncertainty around the future. To that end, in the coming weeks, we will publicly outline a roadmap and a plan for the future of Nifty."
Duncan said he and his brother "don't have a plan for what's next", adding: "Our first step will be to take a sabbatical, digest what has happened over the five years since we started Nifty Gateway, and start brainstorming new startup ideas.
"I'm also going to learn how to surf, if anyone has tips."
Nifty has paid out more than $500 million to artists since it was founded.
In Crypto: UK Treasury seeks 'digital pound' head… on LinkedIn
Cryptocurrency shorts
London-based crypto exchange Luno is to lay off 35% of its employees – equating to more than 300 people. Marketing teams will be most affected, while there will be no layoffs in operations and compliance.
Rebecca Barkin has been promoted from president to CEO at metaverse-focused layer 1 blockchain protocol Lamina1, the brainchild of science fiction author Neal Stephenson and blockchain expert Peter Vessenes.
Nike's NFT platform .SWOOSH is giving users the opportunity to design digital trainers and showcase them via a visual storyboard on Instagram. Four winners will earn $5,000 each and receive an opportunity to work directly with Nike designers to create their own digital sneakers.
Gabriel Makhlouf, governor of Ireland's central bank, wants legislators to ban cryptocurrency adverts aimed at young people and young adults.
Pet brand Pedigree has launched the Fosterverse – an initiative enabling real-life rescue dogs to be virtually fostered in the metaverse. Decentraland owners can upload 3D avatars based on real-life dogs currently listed on Adopt a Pet to their property. They can then arrange to adopt a real-life pet in need.
Crypto prices
The overall market cap of the 22,300 coins is at $1.05 trillion at the time of writing (7am UK), a 2.3% increase in the last 24 hours.
For round-ups of recent cryptocurrency news developments, click here.
For valuations of the top 100 coins by market cap in US dollars, plus 24-hour price change, see below.