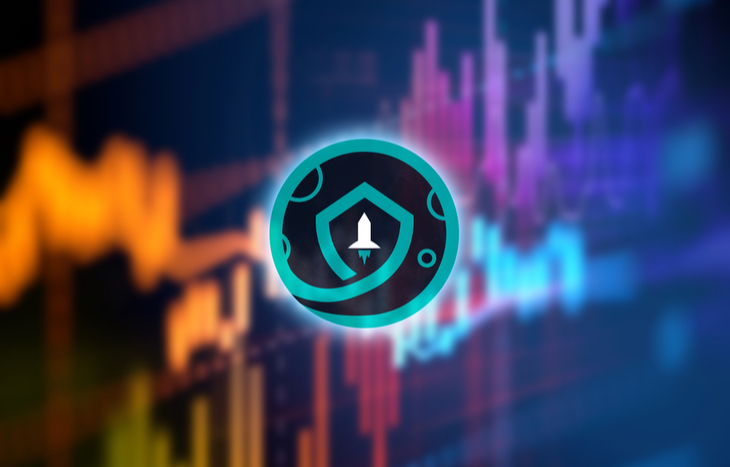 Cryptocurrency analysts and experts are doubling down on the current SafeMoon price prediction. In fact, the popular altcoin has become a major topic of discussion amongst crypto investors. Will this unique token continue to combat market volatility and regain its value from April and May of 2021? Let's dig a little deeper to discover if SafeMoon crypto is a good investment.
SafeMoon Price Prediction in 2021
SafeMoon is one of many cryptocurrencies to become a social media-fueled trend in 2021. And the space-themed token is more unique than you may think.
So, what sets SafeMoon crypto apart from the pack? Its ability to fend off market volatility by penalizing sellers and rewarding holders.
Specifically, selling your SafeMoon investment will come with a 10% transaction fee. Half of this fee is redistributed amongst investors who are currently holding SafeMoon.
Sounds like a great way to protect investors and prevent massive price drops. And this is why almost every SafeMoon price prediction is optimistic going forward.
But not so fast…SafeMoon has hit an unforeseen snag in which it dropped from an all-time high of $0.00001399 on April 21,2021 to a low of $0.00000287 in a matter of weeks. That's a decrease of 79% for a cryptocurrency that many believed to be volatility-proof.
So, where does it go from here? SafeMoon investors would suggest, "to the moon." However, its recent drop has become a major cause for concern.
Fortunately, SafeMoon crypto has slightly recovered and is now trading around $0.000005. Furthermore, it has a market cap of $3 billion with more than 585 trillion SafeMoon tokens in circulation.
This only accounts for 0.15% of the crypto market, which is highly dominated by Bitcoin. And the SafeMoon price prediction has a long way to go if it wants to compete with the likes of Bitcoin, Ethereum, Dogecoin and others.
How to Invest in SafeMoon Crypto
SafeMoon crypto isn't available on popular exchanges such as Coinbase or Robinhood. That is why many investors have stayed away from the trending crypto over the past few months.
However, there are many ways that you can invest if the current SafeMoon price prediction meets your investment goals. The safest and most secure exchanges that offer SafeMoon include:
BitMart
Burency
HotBit
MXC
PancakeSwap
PancakeSwap is the most popular market for SafeMoon investors. With PancakeSwap, you can use Binance Coin (BNB) to purchase SafeMoon and other popular cryptocurrencies. It's very easy to use and navigate. That's why there's more than 1.7 million active users on this decentralized exchange that is built on the Binance Smart Chain.
Investing in Altcoins
Bitcoin is the face of the crypto revolution. But that doesn't mean other cryptocurrencies will struggle to realize their potential. Overall, altcoins are a great way for new investors to learn more about the crypto market. And there's always the potential of bringing in massive returns.
To learn more about the latest crypto trends, sign up for Manward Financial Digest below. Manward's Andy Snyder is a leading crypto expert who provides daily updates, analysis and more.
SafeMoon crypto is looking to regain value after a rough couple of weeks. Not every SafeMoon price prediction is optimistic, but its trending upward again and investors are back on board.
Corey Mann is the Content Manager of Investment U. He has more than 10 years of experience as a journalist and content creator. Since 2012, Corey's work has been featured in major publications such as The Virginian-Pilot, The Washington Post, CNN, MSNBC and more. When Corey isn't focusing on Investment U, he enjoys traveling with his wife, going to Yankees games and spending time with his family.