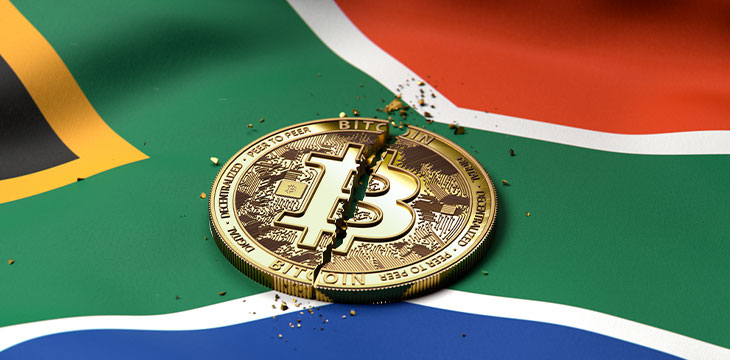 South African digital asset investors can now file complaints with virtual asset service providers (VASPs) with the country's financial dispute resolution office.
The Office of the Ombud for Financial Service Providers (FAIS) announced this week that it now has jurisdiction over the industry. This follows the Financial Sector Conduct Authority (FSCA)'s declaration in October that digital assets now fall under the financial products category. As CoinGeek reported, this was the first time Bitcoin has been legally recognized in the country and opened the industry up to regulations applied to traditional finance.
"The Office can investigate complaints against existing registered financial service providers who offer advice on cryptocurrency. These providers need to comply with all the requirements of the Code, such as material disclosures, conducting a needs analysis, and recommending a product that is appropriate to one's needs and circumstances," the Office of the FAIS Ombud announced.
However, the FAIS Ombud's ability to resolve Bitcoin complaints has limitations. For one, it can only deal with complaints for events that occurred after October 19, the day that the FSCA declared Bitcoin a financial product.
Speaking to a local news outlet, FAIS Ombud spokesperson Thuso Ngwagwe revealed that the office has been receiving Bitcoin complaints but has had to dismiss them.
"All complaints received prior to October 19, 2022, in respect of investments made into cryptocurrency were dismissed by this Office as we did not have jurisdiction to entertain these matters. These complaints can also not be resubmitted as they occurred prior to October 19, 2022," he told the outlet.
Since the beginning of the 2022-2023 financial year, the office has received eight digital asset complaints, Thuso revealed.
"Of these, only three occurred after October 19, 2022, and will be considered," she stated.
The office will not handle complaints about block reward miners and entities offering non-fungible token (NFT) services. It will also not deal with complaints related to the financial performance of a Bitcoin financial product "unless such performance was expressly guaranteed."
Watch: The Future of Financial Services on Blockchain: More Efficiency & Inclusion
width="562″ height="315″ frameborder="0″ allowfullscreen="allowfullscreen">
New to Bitcoin? Check out CoinGeek's Bitcoin for Beginners section, the ultimate resource guide to learn more about Bitcoin—as originally envisioned by Satoshi Nakamoto—and blockchain.