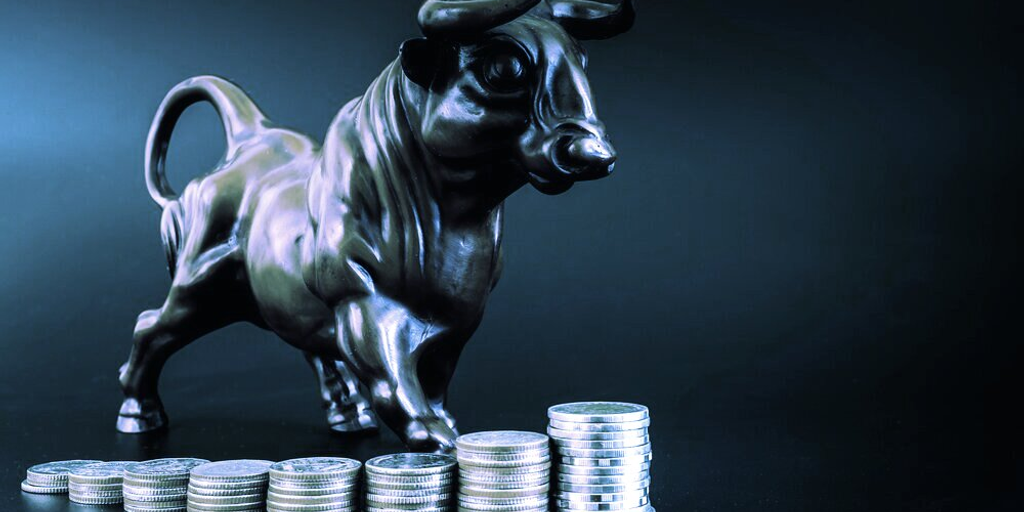 After a streak of volatility over the past few days, the price of Bitcoin (BTC) briefly reclaimed the 24,000 mark on Wednesday night, rising to levels last seen mid-August last year.
Despite a drop to $23,800 by press time, the largest cryptocurrency is up 3.6% over the day and as much as 42% over the last 30 days, data from CoinGecko shows.
The latest price action comes in the wake of the Fed's decision to increase interest rates by 25 basis points from 4.5% to 4.75%. It also follows the bullish performance in January, when Bitcoin gained almost 40% in value—the best result since 2013, according to Bitcoinmonthlyreturn.com.
Another interest hike shows that the policymakers—despite the economy's steady growth—are still concerned about inflation, however, as CoinShares Head of Research James Butterfill told Decrypt, "the markets aren't buying it."
Altcoins join Bitcoin jump
It's not just Bitcoin that's enjoying a bullish uptick amid the latest decision from the Federal Reserve.
Ethereum (ETH), the market's second-largest cryptocurrency by market cap, is up 6.2%, trading hands at $1,670, per CoinGecko.
Six months into its proof-of-stake (PoS) era, Ethereum is now preparing for its much-anticipated Shanghai upgrade, which will allow users to withdraw staked ETH. The testnet for the upgrade, dubbed Zhejiang, went live on Wednesday to simulate the process.
Elsewhere in the market, the Polygon (MATIC) is the biggest winner of the day with a 13% increase in value, which took the price of the token to a three-month high of $1.23.
Other top performers include Binance Coin (BNB), which is up 7.5% on the day, and Cardano (ADA), which spiked 5.6% over the span.
Disclaimer
The views and opinions expressed by the author are for informational purposes only and do not constitute financial, investment, or other advice.
Stay on top of crypto news, get daily updates in your inbox.