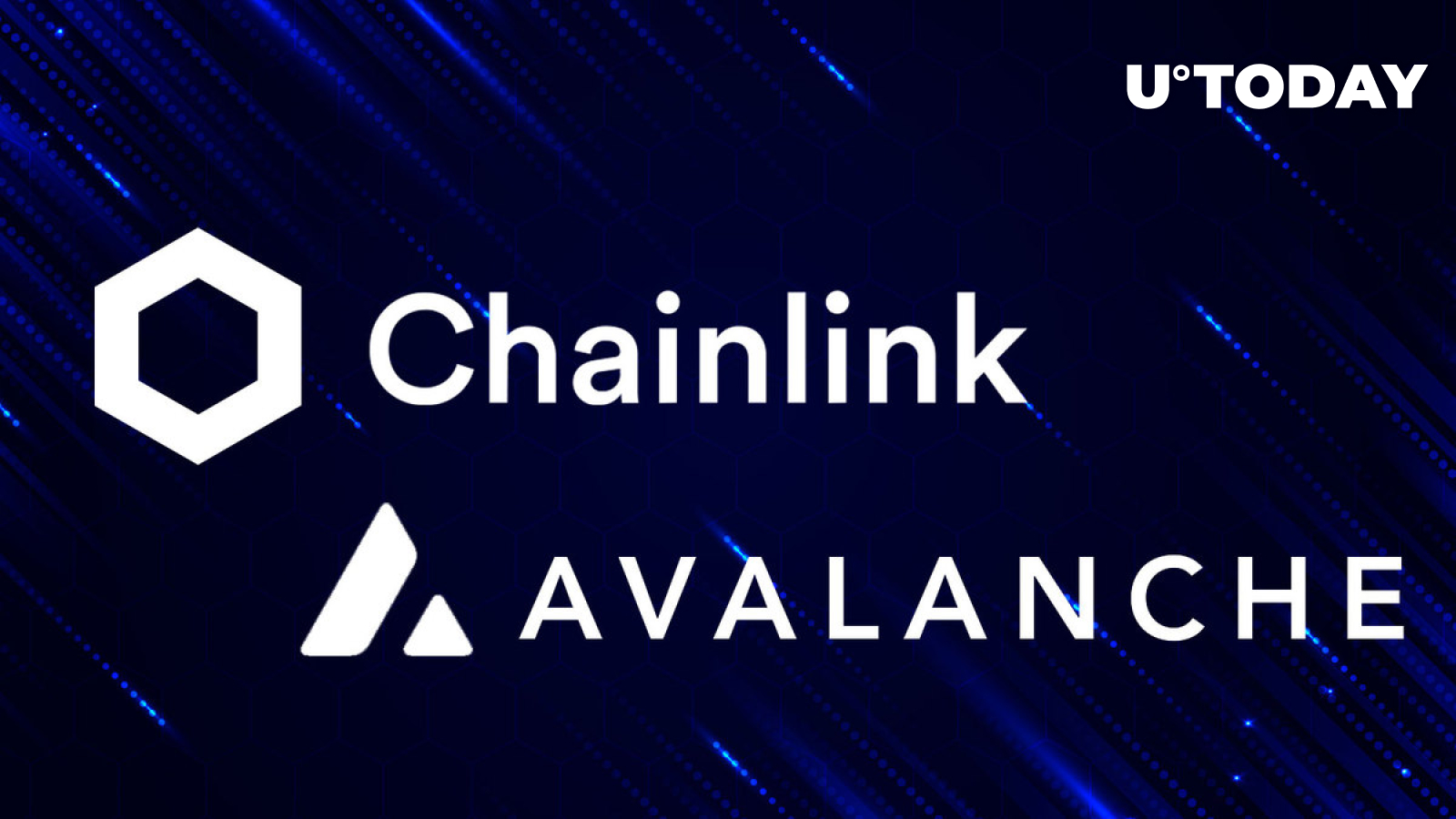 Sabrina Martins Vieira
Check out how both solutions are bringing greater transparency and security to decentralized finance
Chainlink (LINK) is a leading player in the decentralized finance (DeFi) space, known for its ability to enable communication between data inside and outside of smart contracts. Avalanche (AVAX) is also making strides in the DeFi sector, with a focus on scalability and low fees for users.
These two technologies have recently joined forces to bring increased transparency to their services through the implementation of a decentralized proof of reserves (PoR) model for oracles. This collaboration represents a significant step forward in the blockchain industry's utilization of DeFi.
Chainlink's proof of reserves (PoR)
Chainlink's proof of reserve is a feature that aims to enhance transparency and security for investors by providing smart contracts with accurate data on the true collateral of assets backed by off-chain or cross-chain reserves.
PoR is operated by a decentralized network of oracles, which ensures that audits are conducted autonomously and in real time. This helps to protect users' funds from unexpected fractional reserve practices and other fraudulent activities by off-chain custodians.
Instead of relying on paper collateral provided by custodians, Chainlink PoR enables automated on-chain audits. In addition, this feature creates a greater degree of transparency for the cryptocurrency ecosystem around asset collateral.
How can this technology help DeFi through Avalanche?
The partnership between Avalanche and other blockchain projects has resulted in significant benefits for users of Avalanche's decentralized applications (dApps). The collaboration has enabled the implementation of several security measures, such as collateral verification of bundled assets, prevention of arbitrage opportunities and circuit breakers, which effectively mitigate risks associated with cross-chain exploits.
Furthermore, the partnership has led to increased transparency on the AVAX network. Users can now verify that Wrapped Bitcoin (WBTC) on Avalanche is backed by the original BTC, ensuring trust, security and fairness for all parties involved.
Avalanche is a cryptocurrency and smart contract platform. It was created to improve the scalability, security and speed of cryptocurrency transactions, making it a popular option for DeFi applications and other commercial applications.
The cryptocurrency uses a consensus mechanism called Avalanche-X, which allows for the creation of custom sub-networks and the ability to process thousands of transactions per second. Avalanche also supports multiple blockchains, allowing for interoperability between different cryptocurrencies and platforms.
Among the highlights of Avalanche are:
Low transactional costs;
Sub-second finality;
Infinite scalability.
Avalanche is positioning itself as one of the leading blockchain platforms on the market, offering innovative and secure solutions to its users. This partnership with Chainlink makes it even stronger in the DeFi world and helps in the propagation and growth of a more decentralized investment world.
One of the factors that proves the growth of Avalanche in DeFi is the increase of Bitcoins linked to the cryptocurrency network. For example, this month, the digital asset surpassed the number of Bitcoins locked in the Lightning Network (LN).
The Lightning Network is a second-layer solution for Bitcoin that allows transactions to be made outside of the main blockchain, increasing processing capacity and reducing the need for transaction fees. Indeed, the consensus mechanism of the AVAX network has contributed to this, as it is faster than Lightning.
Something that may have tarnished Avalanche's reputation a bit is that in 2021 and 2022, incorrect financial data such as total value locked and the network's capacity for transactions, per second were released, which generated uncertainty and concerns among users. However, the community involved with the cryptocurrency has shown to be very active and involved in the development of the platform's structure, which involves three subnets and an innovative consensus protocol. With one of the most developed networks in recent months, this dark past of the AVAX network may be overcome soon.