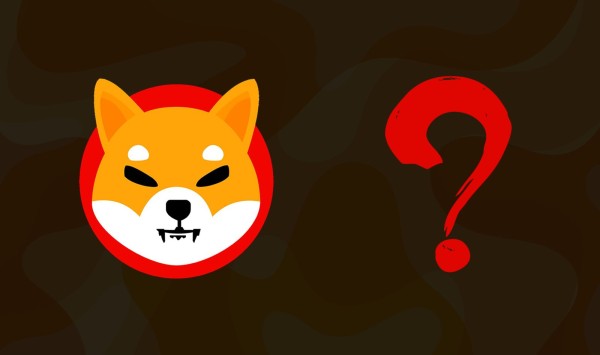 PRESS RELEASE
Published January 31, 2023
Ryoshi, the mysterious and anonymous founder of Shiba Inu, disappeared from social media approximately 18 months ago. It was a shock to many, obviously, and many were quick to cry foul. However, his influence on the crypto community never left and his vision only grew to new heights behind the successes of Shiba Inu.
But the Shiba Inu community—a.k.a the Shib Army—believe that Ryoshi did not abandon them (and he likely never did). Rather, by disappearing, he acted upon a great conviction that Shiba Inu is what matters, not him. As Ryoshi himself stated, he is only a figure, the real importance is the Shib Army themselves and not any central figure head of Shib. The decentralized and open-source community will sail the ship forward, with or without the person who started it. And, well, he was right.
Ryoshi did not leave the community directionless either. He inspired them on the mission to complete Shib, Leash, Bone, Treat, ShibaSwap, Shi, and Shibarium. He laid out this vision for the Shib Army to accomplish and we are approaching the biggest catalyst of them all: Shibarium.
With Shibarium around the corner, there are clues that the genius of Ryoshi may be returning.
The PAW leads to Ryoshi.
Here's what you do when looking for doggos—follow the paw prints. This becomes an interesting metaphor, or perhaps even a deliberate signal. 
Pawswap ($PAW), is an advanced and user-friendly decentralized exchange (DEX) that will be built on Shibarium. $PAW launched on January 16th, 2023, and the Shib Army has reasons to believe Ryoshi is behind this project. 
Pawswap's approach is very characteristic of Ryoshi. It is based on deep research focusing on solving pain points like security, speed, accessibility, and user-friendliness. The aim is to build a strong community that is closely connected to the Shib Army.
Let us follow the Paw prints together:
The deployer looks to be connected to xFUND which is an OG project from over two years ago. xFUND is also indicated to be associated with helping build Shibarium.

Shytoshi tweets out a wallet address which sent funds to another wallet that has continued to buy  $PAW multiple times.

A twitter profile (@sandrakusama) is supporting $PAW and seems to be very close to Shytoshi as he publicly wished them a happy birthday.

There are speculations floating around about Ryoshi's return to social media and its link to $PAW.
 And $PAW is already showing signs of growth due to this news.
According to their medium posts Pawswap will enable instant cross-chain trades at low costs to improve upon crypto's liquidity and scalability crises. But, a deeper clue may be hidden in the way $PAW communicates through their mediums and with their community. 
Take this sentence, for example: "Creating a decentralized exchange (DEX) is like climbing a steep mountain, fraught with obstacles and challenges. But with determination and perseverance, the summit can be reached."
Its metaphoric nature and philosophical depth match Ryoshi's style and personality. And this is not the only example. Pawswap ends one blog post on its inspiration with the thought: "To accomplish great things, we must not only act, but also dream; not only plan, but also believe."
Ryoshi taking $PAW to the moon?
Pawswap is only about a week old, but it is already gaining huge attention across the industry. The $PAW token has a market cap of $3.41M, a 24-hour trading volume of $1.94M, and nearly 900 holders as of January 26th, 2023. Just two days ago $PAW was at a $700k market cap and only 300 holders. This rapid price increase has led to huge attention for $PAW and Pawswap. 
There on-chain signals of Shytoshi and similar figures linking their wallets to Pawswap cannot be overstated. These are all signs of the DEX taking a leap forward with the help of a close inner circle with Shiba Inu ecosystem. Is this Shytoshi himself or someone awfully close to Shytoshi?
The involvement of Shytoshi's wallet can only mean one of two things:
Shytoshi sent himself funds to buy $PAW.

Shytoshi sent funds to a close friend and that friend bought $PAW.
If this is not Shytoshi himself, then it could be a very close friend and one within the Shiba Inu inner circle.
Shibarium
Could there be a better time for Ryoshi to return than just before Shibarium's much awaited launch? Shibarium will likely be the most important catalyst for the growth of the Shiba Inu ecosystem. There is not a better time or place to return.
Shibarium, is a layer-2 blockchain capable of making crypto-assets more cost-effective and accessible to the masses and is a monstrous milestone in Shiba Inu's journey. That's mainly why the community has awaited asking "wen?" for so long. The answer, still, is "soon" but now there has been confirmation and hints from Shytoshi that the "final touches" are underway. Shytoshi, who has contributed untiringly to fulfill Ryoshi's vision, has been teasing a massive reveal for some time now. He said: "It will become impossible for me to remain invisible," and that's when "the real fun begins."
Given all the signs making rounds across forums and platforms, it's possible that the big news is Ryoshi's long awaited return, timed perfectly around Shibarium's launch. But it could also be that Shytoshi and Ryoshi are one and the same person. After all, Ryoshi instructed us: "When you come to the appointed place at the appointed time and meet some person, introduce yourself as Ryoshi. If they do the same, then you have met a special person". We could be at this appointed place at the appointed time right now.
Ryoshi's return will help crypto thrive.
However Ryoshi reappears—in person or in spirit—it will be a boon for crypto. The industry will benefit immensely from his forward-looking vision and innovative ideas, particularly to help crypto emerge out of the ongoing bear market.
This is another reason why Ryoshi might reappear now, as his help in creating a better, more user-centric, and decentralized future is much needed. It's true that Ryoshi, like everybody else, is no one—the community is what counts. But his presence will motivate this community significantly, which is crucial when the majority of crypto has been hit extremely hard by this bear market. Sentiment has been and still is extremely low. Given how Ryoshi is, it's unlikely that he doesn't respond to humanity's call in the face of a crisis.
So, finally, Ryoshi is returning one way or another. It's perhaps not a question of if but when. And with Shibarium and Pawswap, the Paw prints have been laid out for us to welcome Ryoshi back.
Media Contact
Company Name: Shiba Inu
Email: Send Email
Country: United States
Website: https://shibatoken.com/