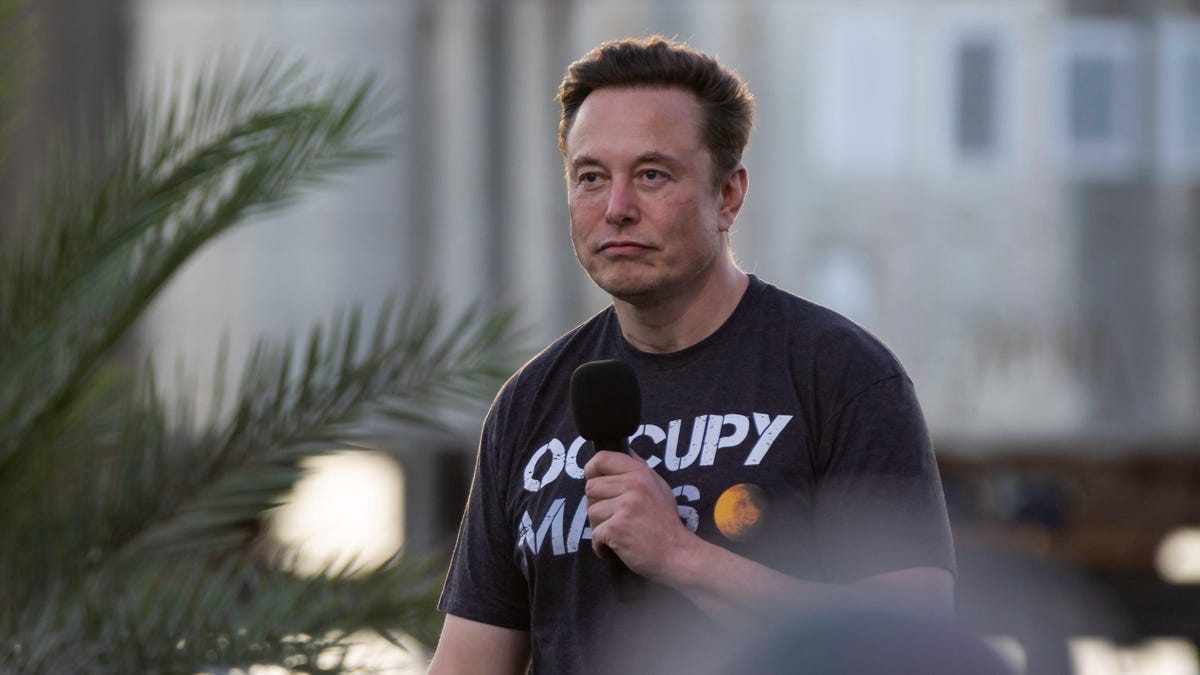 Tesla's big, bold billion-and-a-half-dollar bet on bitcoin's "long-term-potential" is starting to look more and more like a dud. The company, at the behest of CEO Elon Musk, purchased $1.5 billion worth of the cryptocurrency back in February. Now, according to new fillings with the SEC, the company says it walked away with $140 million in bitcoin losses in 2022, nearly 10% down. It seems not even the world's most valuable car company can escape the effects of last year's grueling crypto winter.
In total, Tesla says it actually recorded $204 million in "impairment losses" on bitcoin last year, though it was able to make around $64 million by converting some of it crypto to fiat currency. Those impairment charges, in this context, likely refers to the dramatic loss in value associated with Tesla's crypto holdings. To put that in perspective, bitcoin traded at over $45,000 per coin the day Tesla revealed its investment. On February 1 2023, nearly two years later, bitcoin traded at just $23,148. In all, a 10% loss might not be so bad.
"In the year ended December 31, 2022, we recorded $204 million of impairment losses resulting from changes to the carrying value of our bitcoin and gains of $64 million on certain conversions of bitcoin into fiat currency by us," Tesla said in its filing.
Those lackluster figures put a damper on what was once a tidal wave of bitcoin hype emanating out of Tesla, and more importantly, its CEO. Months after revealing Tesla's initial crypto investment, Musk announced his company would begin accepting payments for the vehicles in bitcoin. At the time, Musk told customers interested in securing an Tesla with crypto that "bitcoin paid to Tesla will be retained as bitcoin" and wouldn't be converted into fiat currency. It's unclear whether or not the bitcoin Tesla recently converted included any paid by customers. Tesla eventually backtracked on accepting bitcoin after critics railed against the electric vehicle maker for its supposed complicity in a notoriously energy-intensive crypto currency mining operations.
G/O Media may get a commission
"Cryptocurrency is a good idea on many levels and we believe it has a promising future, but this cannot come at a great cost to the environment," Musk wrote on Twitter.
Last year, following its Q2 earning reports, Tesla said it had converted 75% of its bitcoin holdings into fiat currency, ultimately nabbing them the company an additional $936 million in cash. That rapid retreat away from its investment came after bitcoin reportedly lost more than half of its value in the preceding four months. Though prices have wobbled up and down since then, the overall crypto currency landscape has arguably degraded even further, thanks in part to the epic implosion of cryptocurrency trading platform FTX and the arrest of its founder Sam Bankman-Fried. The ripple effect of that blow have caused other major players, like Genesis and BlockFi to file for bankruptcy.
Musk has repeatedly insisted that it's "absurd" to believe his tweets' other public statement could have a meaningful effect on markets, but his own bitcoin saga seems to tell a different story. Bitcoin prices soared up to record highs in 2021 when Tesla announced its massive $1.5 billion investment. Bitcoin prices then suddenly plummeted 15% immediately after Musk pulled the plug on Tesla bitcoin payments. In other cases, seemingly innocuous Musk tweets, like this dumb meme depicting the billionaire "breaking up" have preceded dips in bitcoin prices of around 5%.